Becoming a mother is the most incredible journey I've taken in life – emotionally and physically. Over the last 3 years I have learned that my emotional and physical health are directly related to the health of my babies. I am here now to share what I have learned and help other women take care of themselves.
Health Mom = Health Family!
I am a Certified Integrative Holistic Health Coach through the Institute for Integrative NutritionTM and Franchise Owner of Baby Boot Camp Syracuse. I attained my Master's in Public Health with a concentration in worksite and employee wellness programming from Upstate Medical University in 2015. I hold my Aerobics and Fitness Association of America Group Fitness Certification and Baby Boot Camp Instructor Certification and am an attuned Reiki I and II practitioner. 
Pre-baby I was an avid runner having completed 5 marathons, 1 duathlon, 2 sprint triathlons and 2 mini triathlons. One of my most proud physical accomplishments was participating in two Susan G. Komen 3 Day/60 Mile walks in honor of my Mother and Sister-in-Law and their battles with breast cancer. My post-baby movement includes Baby Boot Camp Classes, Yoga, Pilates and HIIT classes. I live in Liverpool, NY with my husband, three daughters and son.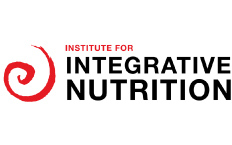 Personal Health Coaching
Health is about finding your motivation, making positive life changes and setting goals. Find support for your fitness goals with one-on-one sessions.
Corporate Wellness
The strength of the workforce is about mind and body. Custom programs designed to provide the benefit of health and wellbeing to your team.